it is hard to imagine that electronic Devices can become a health risk
Using Electronic Equipment like Cell phones, E-readers, Computers, Laptops, and Printers daily, is as natural as breathing to most people at home and in the workplace. It makes our lives so much easier and therefore almost unreal to imagine that it can become a health risk.
How Can Electronics become a health hazard?
Advanced technology requires us to replace old devices frequently and to keep up with changes some companies upgrade every two years. Because they are concerned about sensitive data being leaked and having data breach lawsuits on their hands, that they merely store old computers away in unused storage areas. Unfortunately, figuring out what to do with the devices could take time, years in fact.
The components within these electronic devices can become toxic.
Toxic Materials like lead, mercury, arsenic, cadmium, and beryllium can cause enormous environmental problems. Many of these metals comprise circuit boards, computer chips, monitors and even wiring. PC's with many circuit boards may contain up to 8 pounds (3.6 kilograms) of lead
Flame-retardant chemicals in some electronics might pose potential health risks when exposure occurs in large doses
These hazardous chemicals and toxic substances can be a severe health risk, and in some cases lead to death when exposed in large doses, to maintenance crews who go in and out of these storage areas daily as well as to the people who have to remove it in the end.
Consequences of a health risk in the workplace
 Having to deal with:
 Losing reliable workers and 
 Costly Lawsuits.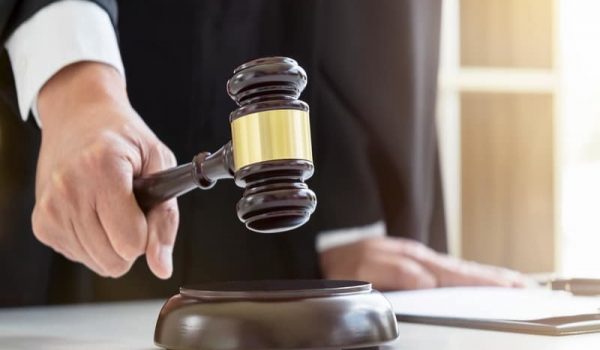 What is an Unsafe work environment?
According to Legal Match,  an unsafe work environment occurs when an employee is unable to perform his or her required daily duties because the physical conditions of the workplace are too dangerous. For instance, exposed wiring, broken equipment, and hazardous materials could pose an unsafe working environment for employees. This type of condition can affect equipment, one room or one part of the building, which in this case the storage room, or the entire property.
How to keep your data safe and get rid of these health Hazards
1. You need a Reliable Recycling Company to remove sensitive data and destroy hard drives
The best case scenario in mitigating these risks would be to find a recycling company that understands the risk of leaking data and the consequences thereof. 
SBC Recycle offers Secure Data Destruction.  Safeguarding confidential information is crucial for all companies in our current perilous and insecure digital landscape. SBC is proud to offer 100% guaranteed physical destruction of sensitive data for your company. We currently serve large Fortune 500 to small businesses. We are HIPPA compliant which is required by government agencies, healthcare organizations and financial institutions. We offer onsite and offsite data destruction. We also offer data wiping with industry standard commercial wiping software.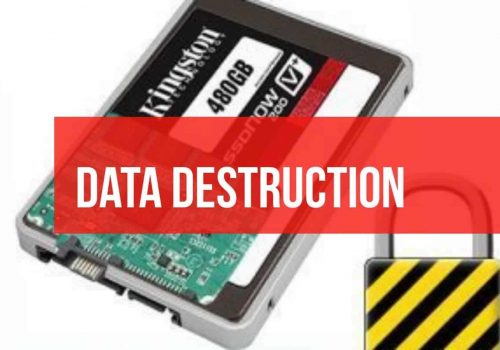 2. You need a Contract to safeguard you from the liability of possible data breaches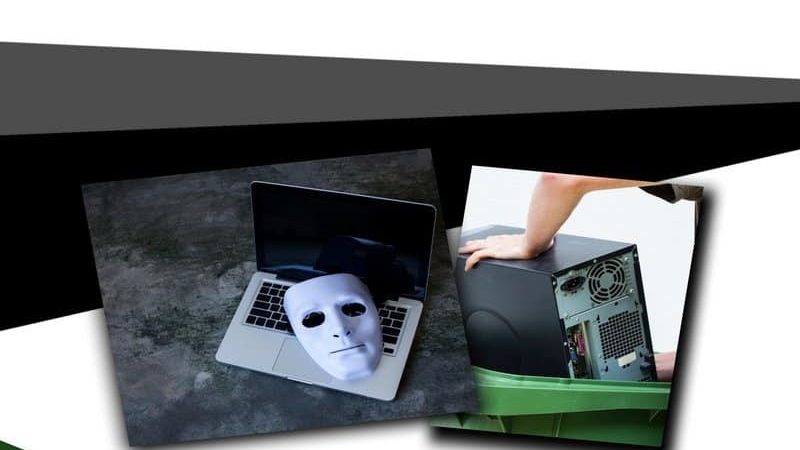 SBC Recycle will avoid lawsuits against your company by making use of our state of the art data destruction system. You can have peace of mind as you watch how we physically destroy hard drives and sensitive material on your premises. We will aslo sign a contract and issue you a data destruction certificate which puts the responsibility for any future data breaches square on our shoulders and so you can sleep at night.
3. You need fast response on clearing out your storage space to avoid a health hazard
SBC Recycle will save your company time and money by supplying you with a durable e-waste container which we will regularly empty for free. For your convenience we offer online scheduling and same or next day e-waste pick-ups.
SBC Recycle collects and recycles all electronic and computer related equipment in the Portland Metropolitan and Vancouver area. We extend our services to businesses, schools, churches,  and corporate organizations.

We recycle commercial electronics such as computers, monitors, phone systems, servers, printers, etc.

SBC Recycle's operation is part of a planned resource recovery facility that includes high volume recycling and a processing division for high volume recycling needs. We are pleased to announce solutions to address the growing need for large volume recycling of e-waste. The success of our recycling program depends directly upon the ease in transportation of the heavier and higher volume loads.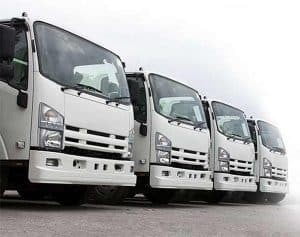 For companies or organizations with large volume recycling needs (100-plus items to recycle) we can provide free pallet pickup, and an online status report of collection programs.  
The cost varies according to the distance that our truck has to travel to pick up your items. Unlike most other recyclers we do not charge for everything we receive, but only for those items that are costly to recycle and / or difficult to haul. This can save a company hundreds or even thousands of dollars in disposal costs alone. 
Regardless of the size of your business, whether big or small, you can always count on us for prompt large volume recycling pickup in Portland Oregon and the surrounding metropolitan area.
Are you looking for a recycling company that is fast, professionally, and 100% secure? Look no further, SBC has your back. We have been keeping the planet green and people's data safe for decades. We pick up or you can drop of. Contact us NOW to find out more