Electronic Recycling
[*FREE]
SBC Recycle provides free electronic recycling services, which include accepting various items like computers, laptops, servers, and network equipment. While some items may incur a charge, it is usually offset by valuable items. As a result, the majority of our customers, about 90%, receive a check in the mail instead of paying for the recycling services.
*NOTE: Be advised that certain difficult-to-recycle items are subject to a fee
Our ITAD service provides a lucrative opportunity for revenue sharing by enabling you to convert your unused electronics, outdated inventory, and surplus IT assets into profits. Through our program, we offer to purchase your electronics and share a portion of the revenue with you, making the process both convenient and profitable.
We offer national self-ship recycling services. We send you a box and you ship us your electronic items you wish to recycle.
Pickup Service
[Same or Next Day]
SBC Recycle offers a same-day or next-day pickup service. Our team members are professional, experience, and friendly.
We have the capacity and manpower to process large corporate e-waste pickups, even on short notice.​
SBC has a FREE recycling program where we deliver and haul e-waste recycling bins to your business. Ideal for IT departments, offices, storerooms and warehouses.​
SBC is proud to provide you with data destruction, hard drive shredding, and e-waste recycling at our secure and controlled facility. 
Customers will have access to a secure portal where they can track their e-waste throughout the recycling process from pickup to final demanufacturing
Electronics We Recycle [Ewaste]
We recycle all electronics waste including:
Computers, Laptops, Tablets, 

Servers and IT Equipment

Monitors, Printers, Scanners, 

Cell phones and telephones

Fax and Copy Machine, 

DISH and DirecTV Boxes

Ink Cartridges, 

Routers, Hubs, and Modems

Mouse and Keyboards 

Cameras, CD Players

Radio's, Speakers and Stereos

TV's, CD, VCRs and DVD Players

Remote Controls, 

Disk and Floppy drives

Gaming systems and components
Whether you have an old tv, computer monitor, keyboard or any other electronic device, big or small, that needs to go, you can count on SBC Recycle to remove all your old electronics safely and efficiently, giving you peace of mind.
Simply put, if it is powered by batteries or plugged into a wall, and you no longer need it – do the responsible thing and contact the most ethical electronics recycling Portland has to offer — SBC Recycle
On top of the safe removal of any electronics, SBC Recycle offers a guarantee that we will do our absolute best to dispose of every item we remove from your home or office in the most eco-friendly manner possible. That means that every piece of electronic equipment will be taken to the appropriate electronics recycling site or re-used in a responsible manner.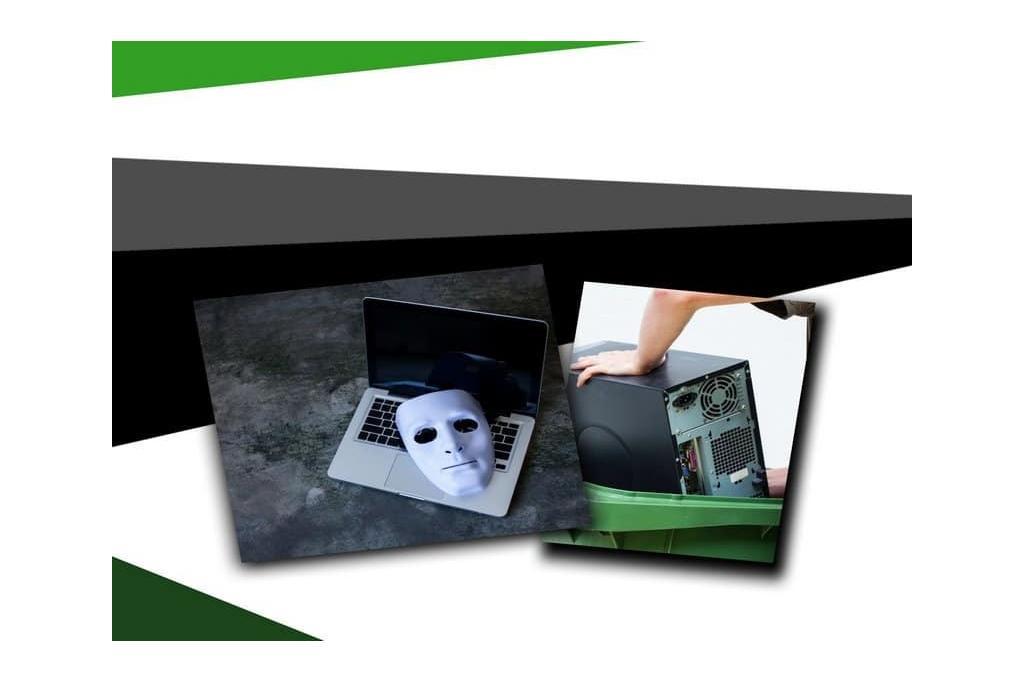 We can recycle small or medium printer that a person can easily carry on their own.

We also recycle large expensive printers. Their price range typically start at $2000 + dollars. There are thousands of these recycled every year.Larger corporations usually use these as a central printer, connected to a network, for everybody in the office to use. These printers are typically leased through a service contract and therefore professionally installed and maintained by a IT professional. The life expectancy for such a printer is typically three to six years. 

It usually takes 2 people to comfortably move these around.
We can pick these up at your office for an additional fee based on your Zip Code.

These printers usually have 4 separate ink cartridges, one for each color and one for black. Ink cartridges cost are anywhere from $100 and up. These printers weigh between 100 and 300 lbs, and are sometimes mounted on wheels to make moving them around a little easier.

These printers can easily be confused with medium printers if they don't have the bottom part of the printer  or the cabinet, so please check before scheduling a pick-up.

These printers always have more than one paper tray to handle all types of paper sizes and paper stock thickness.
Large printers are high resolution printers which will easily print 30+ pages per minute. They are typically 8 times the size of a small printer. They typically have a print counter to keep track of print count. Some manufacturers are Sharp, Xante, Xerox, Ricoh, and Zebra

Extra large printers are used at big companies or schools that obviously have a greater printing load. These will print, sort, and staple books. These printers are typically connected to networks to handle the company's printing needs. It typically has 4 separate ink cartriges, one for each color and then black.

These printers weigh between 200 and 500 lbs, they are sometimes mounted on wheels to make moving them around easier. It takes at least 2 to 4 people to pick them up.
There are three main parts that make up a personal computer. The computer is the large steel box which contains the hard drive, DVD or CD, power supply, mother board, and the processor. The computer may also contain other components such as the sound and video cards, and internal modems. The monitor could be the newer LCD or older CRT type, it is the screen, or the part of the computer that looks like a television.
 
The keyboard is the part which, not surprisingly, looks like a typewriter keyboard. In some older models, the computer may be housed in the same case as the monitor or the keyboard. For the purposes of this fact sheet the keyboard is considered to be part of the computer.



What happens to your keyboard or mouse?
All keyboards and mouse are dismantled and sorted at our facility.  Most recyclers simply shred or bale and export their keyboards. However, because we dismantles the keyboards, there are many more uses for the recycled material.  These materials recovered from keyboards include plastic, rubber, wire, metal, and Mylar.

Mice are taken apart and recycled for their plastic, wire, and circuit boards when applicable
Cell phones contain toxic metals that can pollute the environment and threaten human health. When recycled responsibly, the metals can be put back into circulation, decreasing the need for new metal mining.



Help us make a difference by setting up a responsible cell phone recycling program in your community or workplace. It is free, easy and helps keeps phones out of the waste stream.You can recycle your old cell phone for free from the comfort of your own home today. Make every day Earth Day! 
We recycle laptops responsibly, the metals can be put back into circulation, decreasing the need for new metal mining.
We Buy Electronics
[Revenue Sharing]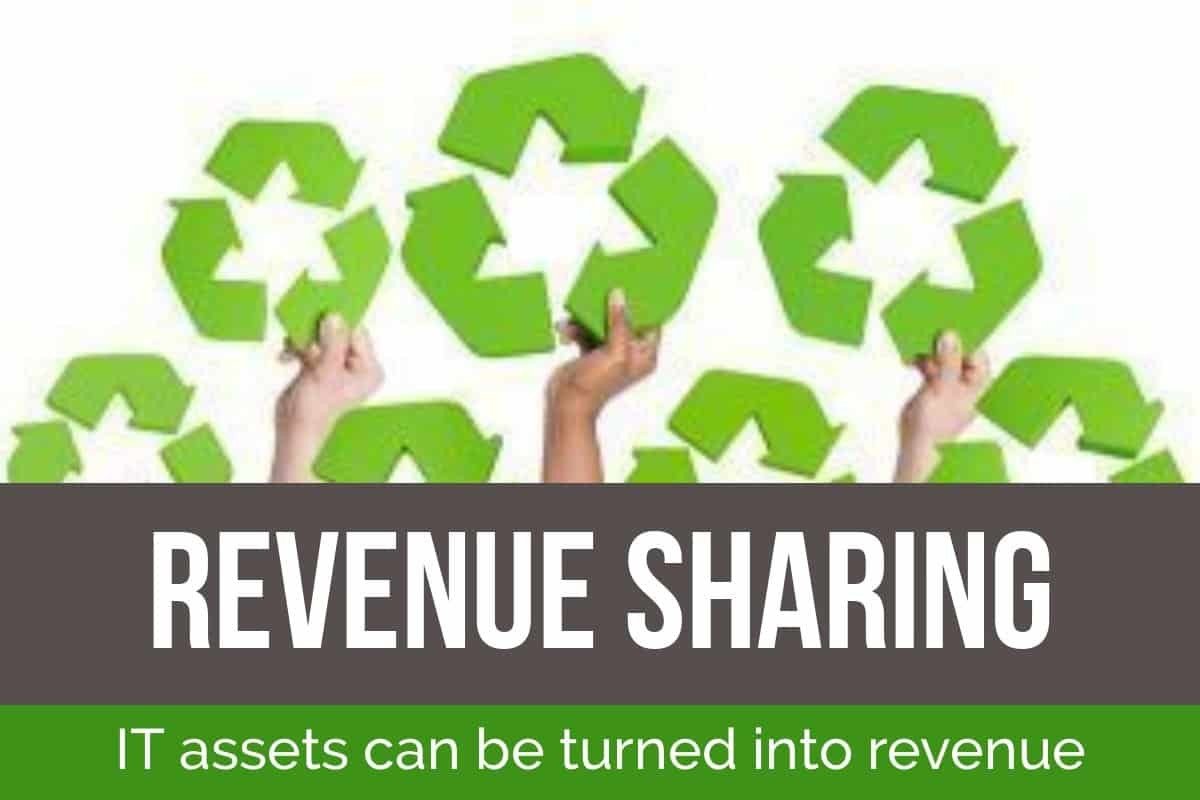 Profit Sharing [We buy electronics]
SBC wants you to share in the profits. We offer several solutions for recouping the value of your surplus equipment. We will pay fair market value based on the condition of your equipment. Contact us for IT asset evaluation. We purchase the following items:
Unused electronics
Old inventory
Overstock items
Electronic components
Enterprise network equipment – routers, firewalls, managed switches and other appliances
Laptops
Test equipment
LCD and LED displays
Servers – including blades, workstations, Dell, IBM, HP, SuperMicro
Telecom – DCO, VOIP, PBX units and handsets
Projectors and other AV equipment
Point of Sale (POS) systems
Lab & medical equipment
Storage – SANs, NAS – EMC, NetApp, IBM, HP
Electronic Recycling: Commercial
Electronic Recycling for Corporate Companies and Small Businesses
 SBC Recycle collects and recycles all electronic and computer related equipment in the Portland Metropolitan and Vancouver area. We extend our services to businesses, schools, churches,  and corporate organizations.

We recycle commercial electronics such as computers, monitors, phone systems, servers, printers, etc.

SBC Recycle's operation is part of a planned resource recovery facility that includes high volume recycling and a processing division for high volume recycling needs. We are pleased to announce solutions to address the growing need for large volume recycling of e-waste. The success of our recycling program depends directly upon the ease in transportation of the heavier and higher volume loads.
For companies or organizations with large volume recycling needs (100-plus items to recycle) we can provide free pallet pickup, and an online status report of collection programs.  
The cost varies according to the distance that our truck has to travel to pick up your items. Unlike most other recyclers we do not charge for everything we receive, but only for those items that are costly to recycle and / or difficult to haul. This can save a company hundreds or even thousands of dollars in disposal costs alone. 
Regardless of the size of your business, whether big or small, you can always count on us for prompt large volume recycling pickup in Portland Oregon and the surrounding metropolitan area.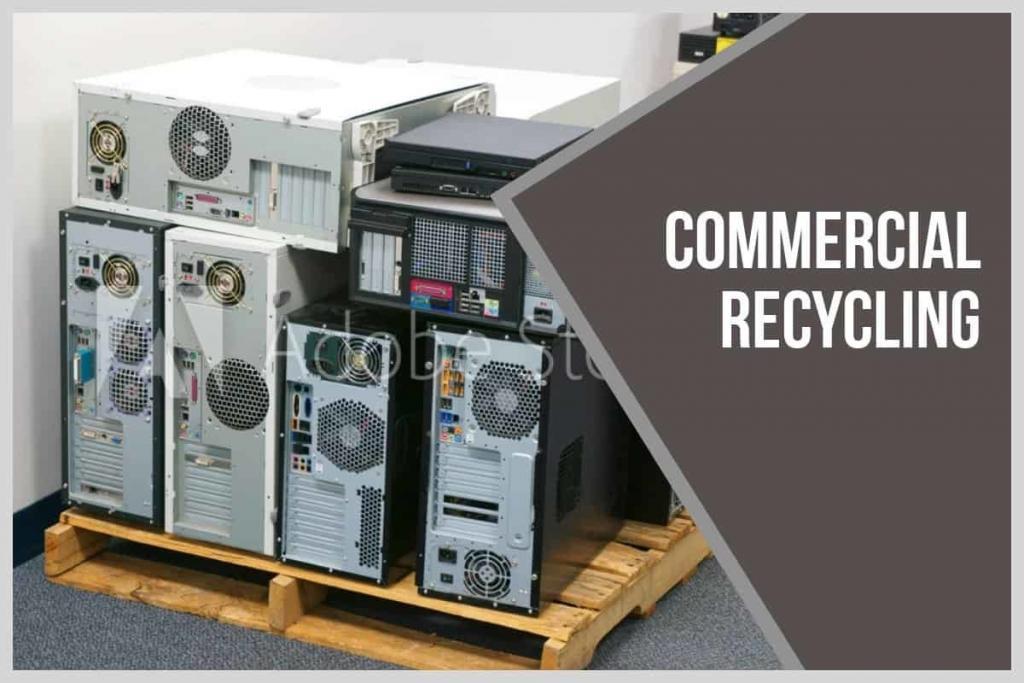 Electronic Recycling: Residential
Electronic Recycling for Private Homes and Storage Units
SBC Recycle collects and recycles all electronic and computer related equipment in the Portland Metropolitan and Vancouver area. We extend our services to businesses, schools, churches, organizations and individuals.

We recycle residential electronics such as TVs, VCRs, DVD players, etc.

We recycle many items for free but some items are costly to recycle therefore we have to charge a small fee. But if you have large quantities we will recycle them for free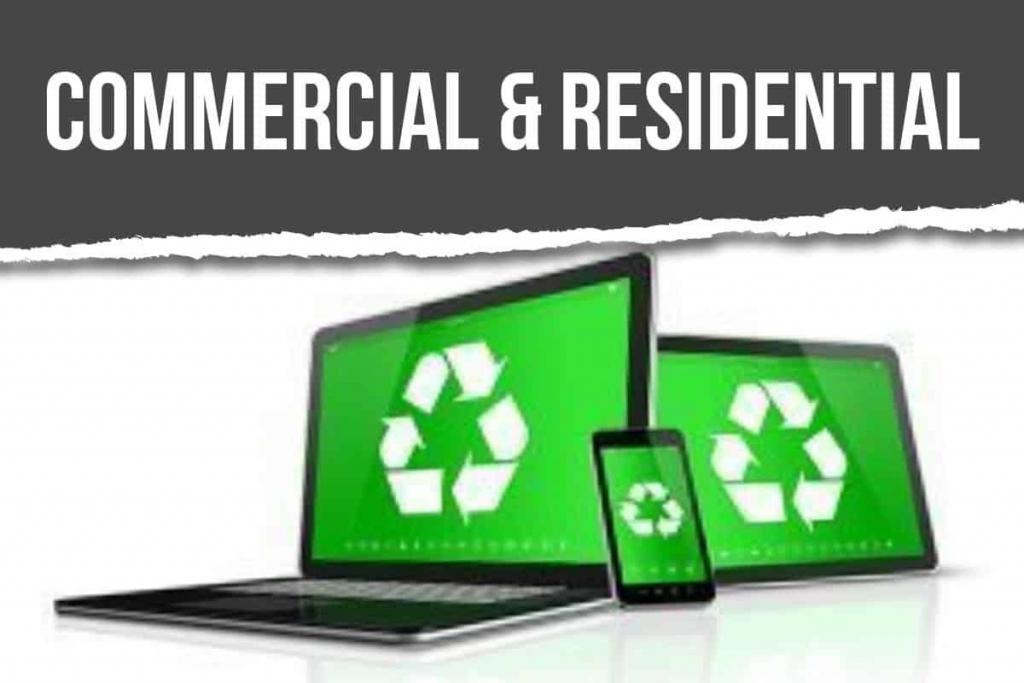 Electronic Recycling: We Pickup And Haul Electronics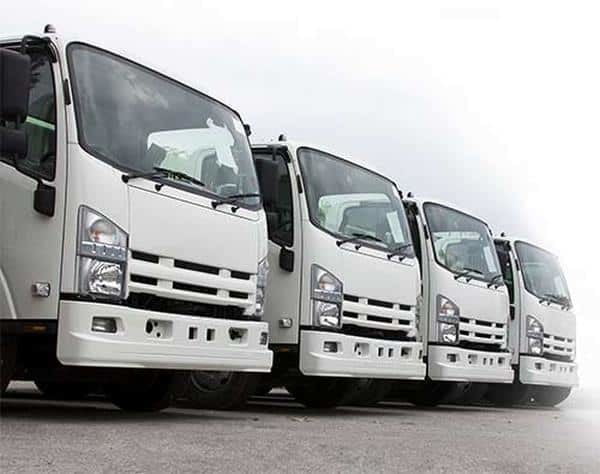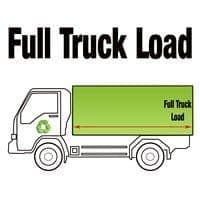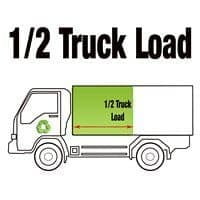 Electronic Recycling Pick-up [We load and haul electronics]
We offer easy ONLINE scheduling
We provide same/next day professional pickups for you convenience. 
Our staff is always friendly and professional.
We have a fleet of trucks for fast and effective removal of electronics
We are geared for emergency pick-ups, simply give us a call
Our standard pickup service covers a curbside pickup (other options available). This means that you pay online and leave your item anywhere outside for us to pick it up. Most homeowners prefer this arrangement as it is convenient and not intrusive at all. You don't have to be home, and we don't have to invade your privacy.
Note: If you live in an apartment or think your HOA will complain about the item on the curb/outside, simply leave a note "SCHEDULED FOR PICK-UP" on your item. This will assure them that you are not abandoning an item and that it will be removed promptly.
We can pick your items up for a fee which is calculated based on how many miles away you are from our facility. The further away you are, the more expensive the cost. You can get a quote by simply typing in your address in STEP 4 after adding the items to be picked up to your cart in STEP 1.
If you don't want to leave it on the curb or in the driveway then we understand, we can also pick up items from inside your home. Note: There will be an additional fee for removing items from inside your house. See "Item Location" in STEP 4.
You can choose a specific recycling pickup date and time during the scheduling process. You will have an option to select the date and time in STEP 4.Please note: There will be an additional fee if you need a specific 2-hour time window. We will send out a dedicated truck to your location to be there on time.
Customer service is our highest priority, so we will go out of our way to pick up your items on the day you've requested.
However, unforeseen circumstances such as weather conditions, traffic, or workload might prevent us from picking up your items on the day you've requested. If this unlikely scenario arises, we will come out the following business day to grab your items.
We will be in touch via email or phone if we are unable to pick up your items on the day you've scheduled.
Electronic Recycling: NATIONAL PROGRAM
National Electronic Recycling [Self-ship Program]
 Want to ship your electronics to our facility in Beaverton Oregon? No problem
Simply let us know which electronic assets your wish to recycle and we will send you the necessary shipping boxes
When you ship your electronics to us, you can rest assure that your items are being recycled in a responsible manner, not poisoning our landfills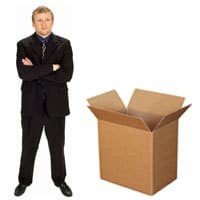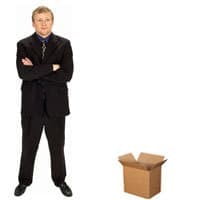 Electronic Recycling Bins [We Collect]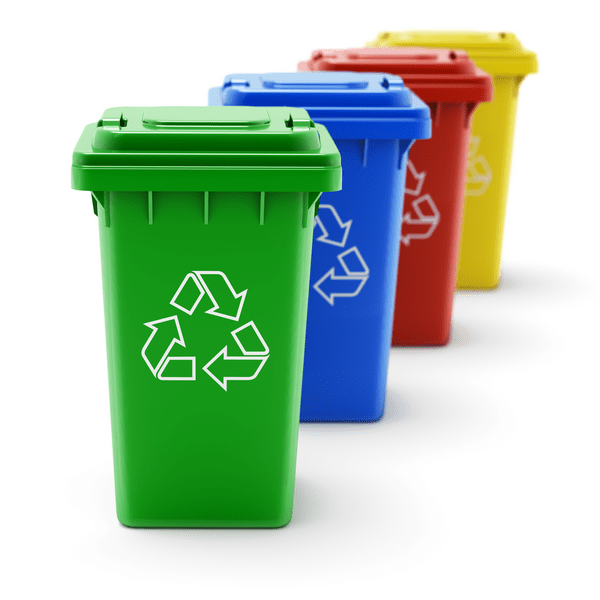 Dispose Of Small Electronics: Collection Bins For Your Office or Warehouse:
SBC Recycle offers ethical e-Waste collection and electronic recycling in Portland Oregon and surrounding cities
We will provide you with durable containers of various sizes that you can place strategically in your office or warehouse for staff to deposit their small electronics (keyboards, mice, small printers, etc)
Our recycling containers can be found all over the Portland Metro Area as we serve companies such as OHSU, Pacific University, Xerox, Nike, City of Milwaukee, Oregon Clinic, Sears, Siemens and many more.
Did you know that electronics contain large amounts of hazardous materials? If these are not recycled in a responsible, ethical way, they can pose a great risk to us as well as our environment.
We do more than say we're green and talk about safe recycling. We are committed to adhering to the standards set by the Basel Action Network (BAN) and e-Stewards Recycling Certification regarding "E-waste" export for reuse, repair and refurbishment.
We're the first companies, to offer e-waste collector at the office. We support the Responsible Electronics Recycling Act (H.R. 2284). The Responsible Electronics Recycling Act is a proposed legislation which would restrict toxic e-waste exports to developing countries who lack adequate safeguards for the environment and workers.
 Portland has come to trust the SBC Recycle because they know e-waste is being reused or recycled without damaging our planet.