Electronics / e-Waste Recycling
We recycle all electronics waste including:
Computers, Laptops, Tablets, 

Servers and IT Equipment

Monitors, Printers, Scanners, 

Cell phones and telephones

Fax and Copy Machine, 

DISH and DirecTV Boxes

Ink Cartridges, 

Routers, Hubs, and Modems

Mouse and Keyboards 

Cameras, CD Players

Radio's, Speakers and Stereos

TV's, CD, VCRs and DVD Players

Remote Controls, 

Disk and Floppy drives

Gaming systems and components
… and more, if it has a cord or runs on a battery we will recycle it.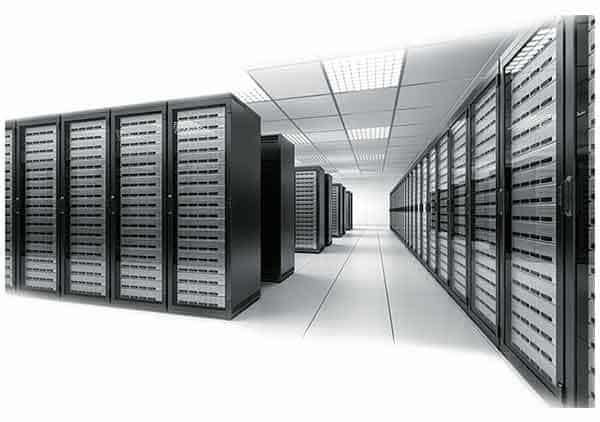 We recycle all Business and Household electronics.
Computer Recycling is our main business

SBCrecycle uses industry-standard processes which results in zero waste
Easy online scheduling for your computer recycling needs

Same or next day pickups pickups

All electronics are reused or disassembled and recycled 

We provide you with a certificate of data destruction upon request
… and more, if it has a cord or runs on a battery we will recycle it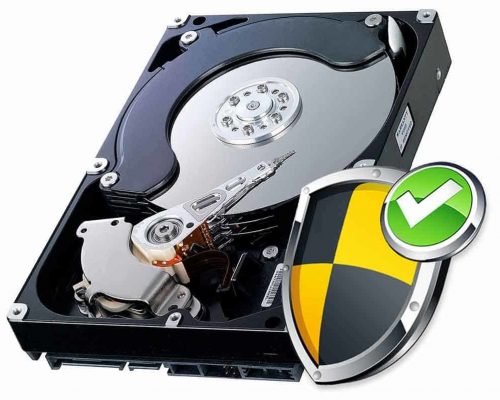 Certified Data Destruction
SBC Recycle is more than just electronics recycling: We are a Complete Secure E-waste Solution and offer secure data destruction.
Safeguarding confidential information is crucial for all companies in our current perilous and insecure digital landscape. SBC is proud to offer 100% guaranteed physical destruction of sensitive data for you company. We currently serve large Fortune 500 to small businesses. We are HIPPA compliant which is required by government agencies, healthcare organizations, financial institutions. We offer onsite and offsite data destruction. We also offer data wiping with industry standard commercial wiping software. 
We recycle all types of light bulbs and fluorescent tubes (FEES APPLIES)
4 Foot Fluorescent Tubes

8 Foot Fluorescent Tubes

Circular Fluorescent Bulb

Compact Fluorescent Bulb

Fluorescent Bulb

LED Light Bulb

incandescent lamps.

Halogen Light Bulb

Christmas Tree Lights

Outdoor/indoor light string

Solar powered lights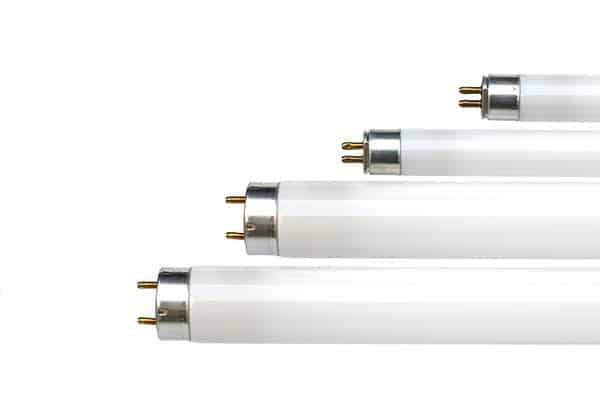 Why Choose SBC Recycle For All Your Recycling Needs?
SBC Recycle has a dedicated team with experience and processes in place to handle any situation when it comes to recycling.  Our team can also custom design an ongoing or one time project to suite your recycling needs. 
Some Of Our Happy Customers
Because We make recycling easy
A Special Thank You To Our Customers
They kept us busy. With their help we where able to break new records
Steel recycled during the last 12 months 128,519,680 lbs
Mattresses Recycled during the last 12 months 3650 and counting
Monitors Recycled during the last 12 months, 18,250
What people say about us?
Scheduling online was a breeze and ended up being a lower price than others. I had an open pick up time between 9-5 and was able to leave the mattress outside without being home. VERY convenient.

They did a great job and even notified me before and after pick up.

read more
TIMOTHY WILLIAMS
00:19 31 Oct 18
The website was easy to use and understand. I filled out the form and used pay pal for payment. On the day of pickup, I received a call to inform me of the arrival of the truck to pickup the items.

Easy way of taking care of recycling and more. Will be using them in the near future again.

read more
Greg Seleen
05:47 12 Sep 18
These guys are awesome & reasonably priced. I scheduled a pickup for a few used appliances over the phone a few days in advance and it couldn't have been easier - SBC quickly set things up & let me

know exactly what to expect with no hidden charges, etc. Jake showed up on our pickup day exactly as expected & loaded our stuff up in no time. It's a pleasure to do business with a local company that clearly values customer service...plus, it sure seems like a better option than just dumping recyclable materials into a landfill!

read more
Great customer service. Best I've had in a long time and great pricing. Definitely would recommend this place to everyone. Will use them again if need be.
Desiree Arnason
23:10 28 Sep 18
Excellent customer service! From the online application to phone calls with the staff to the person who picked up my mattress for recycling. GREAT TEAM!
Eileen Belle
19:25 04 Oct 18
Very good service to use for removing items you no longer need. Loved the fact that I could arrange for the item pickup on their website. I didn't have to be home when they picked my item up, left it

outside the garage, received a courtesy call when they were on there way and bingo item is gone. Thanks so much for the easy and great service. I will be using this service in the future for sure!

read more
Rick Martin
20:56 07 Nov 18
Professional. Flexible. Great customer service. Picked up item when they said - no hassle recycling. Thank you!
Needed to dispose of a microwave, was not sure how to dispose and didn't want to just haul it thoe dump. So looked online, found SBC Recycle, was able to go online, schedule them to pick up the

microwave. Today they showed up and picked it up. What was great though is I forgot this was happening, fortunately Greg from SBC called me first to let me know he was on his way. Extremely easy to do and thanks Greg for the call

read more
Jeff Longtain
22:29 12 Nov 18
Easy to schedule on line. Gives good information and website is clear. Excellent service and picked up my old refrigerator - no hassles. Recommend using them
Rakesh Sridharan
16:25 29 Nov 18
Clear communication by text message before arrival. Courteous and professional service. Removed a very large refrigerator from a tight entryway. Carefully removed refrigerator doors so no damage

done to my walls. Recommend their service highly. Jane

read more
Jane Atkin
04:06 06 Dec 18
SBC Cycle are awesome!! Jake & team hauled away a large sectional couch for me down 3 flights of stairs! Super easy to do business with through the website. I'll be using them again in the future

for sure.

read more
Richard Slaven
00:33 12 Dec 18
Great price and fast service. I couldn't believe that I ordered in the morning and had a truck pull up that same day. The driver was quick and professional. No fuss, no muss, no more junk.
Daniel Elliot
23:05 21 Dec 18
Easy scheduling! Great price! Excellent customer service! Have used SBC Recycling three different times now. Definitely recommend!
Jodi Dykstra
02:38 11 Jan 19
Very Reasonable price - Placed order to pick up 3 busted dryers on my way to work at 730 am. They were off my lawn and everything was clean and worry free by the time i got home at 4! 10/10 would

recommend.

read more
Five star service! The folks at SBC Recycle could not make it easier. I was able to do everything online and they picked up everything right on schedule. Fantastic service, perfect execution. Thanks

Bert, you really made my day.

read more
Chris Hunter
18:13 18 Jan 19
The website is easy to find items, and then when I had a question about whether I could have something picked up, I called and spoke to a very helpful and friendly employee. 4 step process is simple

to place your order and pay.On the day of pickup, I received a text that my driver was on their way. Then when he arrived, shortly thereafter, he loaded everything up with ease.This process was easy and I would recommend this service to anyone!

read more
Geoffrey Adams
00:12 05 Feb 19
SBC Recycle is amazing. This is the 2nd time that I've used them to recycle some items from my house. They offer curbside pickup which is one of the main reasons I use them. The other reasons I

use them is they offer same day pick up. I requested pick up in the morning before work and by 3:00 the items were gone. I also love that you can schedule the pickup and pay all online. Thank you for offering all of the different types of recycling options.

read more
Kristin Coleman
02:56 09 Mar 19
SBC did a great job taking our old heat pump away. They were reasonably priced, on time, and professional. Using the online form and calling them were both pleasant, efficient and straightforward.
Karen Millikan
23:11 15 Mar 19
Bert was fantastic. Texted me fifteen minutes before he was getting there and arrived promptly. Very nice man. I attempted to assist him but he assured that he didn't need help. And was on his way.

Thank you SBC Recycle you made things quick and easy.

read more
Garrett Ouellette
01:03 19 Mar 19
Easy on-line scheduling for pick-up. Arrived within time slot. Quickly loaded my recycled item. Great service.
Steven Kassel
04:27 28 Mar 19
I was looking online for ways to get rid of an old mattress and found SBC Recycle. Although their website looks a bit outdated - its functionality and convenience is great! I was able schedule a time

for a truck to pick up the mattress, as well as add some other items laying around the house I've been meaning to get rid of. They list everything they accept for recycling - which is a lot and practically anything you might need to get rid of in your home or office. Their prices are fair and customer service was great. I will definitely be using them again!

read more
I had a couch I have been wanting to get rid of for a while now, and was very happy with the service I received. I sat down on a Saturday and scheduled a pickup for the following Monday, pretty easy

to do and reasonably priced. However, imagine my surprise when only a few hours later I received a call from the pickup driver asking if he could pick up the couch today! Excellent service and I was very happy with the early, and same day, pickup. I highly recommend them.

read more
John Gross
20:05 21 Apr 19
My experience from start to finish was exactly what I expected and hoped it to be. Every detail of my dryer pick up was easy to schedule, easy to manage and hassle free. I was able to leave my dryer

on the curb and have it picked up within the time frame I selected without having to worry about or work my schedule around it. It was all easy to navigate and set up and an amazing value for what I paid.

read more
Lauren Bowen
16:30 30 Apr 19
We had been trying to find someone who would take an old couch and recycle it. We tried several non-profit organizations and each had some problem or another with the furniture, so we were getting

frustrated. I then found SBC Recycle online and in less than 5 minutes, had scheduled a pickup. Jake arrived at the time I had designated on the online form. Jake was courteous and although the couch was very heavy, he put it on a dolly and loaded it on the truck. In less than 3 minutes the couch was loaded up and on its way. Great service. I'll happily use SBC again when I have the need.

read more
Michael Scheuerman
02:47 04 May 19
The whole process from start to finish was amazingly smooth and hassle-free. It was easy to book online and find the items I needed to recycle. It is such a great resource to have in our community

and so much quicker than taking the items to the dump. They picked the items up in a timely manner and sent me an email when complete. Will definitely be using their services bin the future.

read more
Mary Anne Evan
03:23 31 May 19
Since charitable organizations can't accept sleeper sofas, SBC came to the rescue. Their website is easy to use and their friendly staff is available to answer questions by phone. The driver who

picked up the sofa made it look easy load even though it was a heavy piece of furniture.

read more
Joel Johnson
18:16 31 May 19
We weren't able to donate a sofa and two beds so I was happy to find a place that will recycle them. The process was so easy - I went online and selected the items that I wanted to recycle and chose

a date for pickup. The cost and pickup fee was very reasonable. The items were picked up on the day that I scheduled. I will definitely use them again.

read more
Bridget Ljustina
18:09 28 Jun 19
I've used SBC over the years to recycle a few things, both drop off and pick up. When I dropped off heavy electronics, I was instantly greeted with some help unloading everything. This time, I

scheduled a pickup of an old mattress online. The prices were all upfront and paying online and clicking the "item is outside, please do not disturb me" option was amazing. Pickup was within the allotted window. I always send everyone who is looking to recycle SBC's way. What a great service.

read more
Kelsey Zander
23:03 12 Jul 19
It took the technician (Jake) 20 minutes to do what I couldn't do in 2 years! How he rocked a sofa by himself was a thing of beauty, not to mention my old 32" CRT TV (even disconnecting all the

peripherals). He was very careful of my good stuff and quickly dispatched all the old stuff! Will definitely recommend SBC.

read more
Friday Valentine
22:51 29 Jul 19
"Painless"That's how I would describe our experience with SBC.Answer a few questions.Schedule a time.Pick a date.Enter payment info.DONE!Like I said, Painless.
Jeff Borst
15:47 01 Aug 19
We had a water heater that needed to be recycled. Contacted SBC Recycle, arranged for them to pick it up. It was super easy, did it all online from scheduling to paying for it. Left it on the

curbside and they picked it up, all for $35. Definitely will be using them again if we need an appliance recycled!

read more
BPIS Tamie FrontDesk
17:12 08 Aug 19
I used the website to schedule a pickup for some old furniture, grill, and a propane tank. The driver was great, came out within the pickup window and took everything. It was so easy to do and the

prices for pickup are very reasonable. SBC Recycle offers an amazing service. I highly recommend them and will definitely be scheduling a pickup in the near future for some other items. Thank you!

read more
Kelly O'Neal
23:33 15 Aug 19
Excellent, timely, and reliable! Friendly and professional staff. Personal and caring service. They answered my phone call the first time. I highly recommend SBC and look forward to using them

again.

read more
William Leewong
23:41 15 Aug 19
Great help on recycling my mattress. The person was so friendly and helpful . Got a call 15 minutes before reaching so I could arrange the mattress outside my apartment. Really appreciate the help

today

read more
Rangitha k
06:19 25 Aug 19
Excellent service. The young man that came was very pleasant. I got a call shortly before he came to let me know he was on the way. The only thing I would like to see is a shorter window to wait.

Right now you have to pay extra for a smaller window. I was kind of trapped all day until he could get here. Other than that it was great.

read more
Terry Eric Bayless
01:45 28 Sep 19
It was so easy to schedule the removal of our sofa bed. I booked it for the next day. They came out first thing in the morning, my couch was already in the drive way, and they loaded it right up and

took it away. I never had to talk to anyone (which was actually good because I didn't have the time) and it was crazy simple. My only bit of feedback is that it would have been nice to receive a confirmation email. We received the email that said they are processing our order, but nothing that said everything is good and they will be here during our scheduled time. Not a huge deal. Overall, highly recommend.

read more
Ilana Davis
19:05 14 Oct 19
Excellent service & competitive price. Refrigerator & 40" tv picked up and recycled for $100. Called one day & they picked up the next. Would definitely use again.
Ann Skaugset
22:59 15 Oct 19
Had a great experience with SBC Recycling. I had a 30 year old subzero built in refrigerator taken away. I had gotten it out to our back deck. I called on a Wednesday afternoon to have it scheduled

and they were there the next morning with two guys to get it hauled away. I helped out the guy guys lift it down the stairs of the deck as it is really heavy and then took care of the rest. Very happy costumer.

read more
Zachary Lenox
00:26 25 Oct 19
We set up a pick up of our fridge the day after it died unexpectedly. The process was simple, the cost nominal and when the truck came to pick up the fridge - I didn't need to be around. Thank you

Jake and team for helping us recycle our appliance!

read more
SBC recycle, Jake and his partner, were at my house within the time window. They took a huge couch down the stairs being very careful not to damage anything. Even taking out a little night light

so it wouldn't break. Friendly and respectful. I was very impressed and will use SBC again without hesitation of I need to recycle any large item again.

read more
Service was easy to schedule on the website, charges were clear and reasonable. I got a call ahead at the time of pickup. I had used the "don't disturb" option where I left the article outside the

house and they picked up without ringing the doorbell. All in all great service.

read more
Vipin Sharma
16:40 19 Nov 19
So easy and helpful! I had to reschedule while already a couple hours into my pickup window and they were very friendly about it. Then, when they came to pick everything up I forgot to leave the

garage accessible, but they were very accommodating and we got it all sorted out. Highly recommend!!

read more
Kylie McElheran
01:27 04 Dec 19
I don't think it could be any easier and convenient. Go online, pick your items to be recycled, pick a time for pick-up, pay, put your items in the driveway before you leave for work and like

magic, they're gone when you get home! I like that I was called when they were on their way. Great company, great customer service, great experience. Thanks!

read more
Troy Brewster
02:09 10 Dec 19
Great local recycler! Easy online shopping for what ya need picked up! Hauled away hot water heater same day! Thanks again
Joshua Stout
01:44 18 Dec 19
So wonderful to schedule online the night before, leave the beds on the porch and have them picked up without being bothered. We were texted when they were on the way. The cost beat the price of

getting the mattresses hauled to anywhere else. Thank you for picking up and recycling our mattresses! We will definitely call SBC again in the future!

read more
jessica heimbegner
23:21 26 Dec 19
Jake was very efficient, friendly and quick. I would give him a 5 star. I gave an overall 4 star because I think the price was a little high. Thank you for taking the items. It was difficult to find

someone who would, so I guess it was worth it. How's that for a mixed review?Curt

read more
Curt Anderson
05:17 04 Jan 20
They perform such a valuable service. Very reasonable prices, very easy to arrange pick ups. I live outside of greater Forest Grove, and I can't even get pizza delivered, but THEY were able to come

and get my old appliances. I'll be using them again.

read more
Jane Sommers
17:12 07 Feb 20
SBC Recycling is an AMAZING company! They recycle a variety of appliances, including refrigerators, mattresses, and most electronics. Their online pick-up scheduling is very easy, and their service

is outstanding. We cannot be a disposable society any longer and SBC is a leader in creating a better world!

read more
This service was requested for a client of mine unrelated to this account name. They were very accommodating for this process and for the insurance to cover this removal. Great representatives and

on-time service!!!! Highly recommend hands-down!!!!

read more
Glimmer Gems SOY Candles & More!
23:53 13 Mar 20
SBC's truck came on time to pick up a metal shed and pool demolished by a tree. The driver was friendly and gladly agreed to take other items they don't usually accept, but for a fee, was able to

forward to recycling business partners. Thanks SBC!

read more
Merlin Stafford
04:29 03 Feb 17
SBC Recycle did a great job of communicating the pick up and removal of my treadmill. This was fast and easy. Just happened that I was able to get same day pick-up. Great job!
The truck arrived within the time frame scheduled. He was polite and efficient. Got some fairly heavy items loaded very quickly. Now I have space in my garage again. Excellent service.
I have used SBC recycle before. They are very professional and their service is on time. In the last hauling of my fridge, Gregg did a wonderful job to contact me before picking up the appliance. It

was a smooth, no headache experience. I will recommend SBC recycle

read more
Mainul Hasan
15:30 28 May 20
What a great service! These folks did everything they said they would do. I didn't have to be home when they picked everything up. And the best news of all is that the bed will be recycled!
Deb Cherachanko
16:15 02 Jun 20
Super easy to schedule and estimate on the website. Picked up our recyclables as scheduled. Followed up to make sure everything was good. In short, very easy to work with.
I was very impressed with both of the individuals I spoke with, one person on the phone and the young man who picked up the items. They were friendly and helpful.
Sara Staub
20:50 20 Jun 20
Easy scheduling, easy payment. Pick-up of item (dishwasher) curb-side as scheduled. I have no idea how to rate pricing, but given the ease of everything else, it feels like it was a good value.
Andrew Barnes
05:27 23 Jun 20
We needed to remove a gas grill from our high rise unit and felt comfortable bringing it down to the truck. We were certain that somewhere problems would arise, especially since it unfortunately

didn't fit in our elevators and the freight elevator was down. We were certain he would leave if we didn't come down soon. Instead, he offered to meet us upstairs and take a side table off without cost. He never rushed us. He made it feel like a friend with a truck had come to help. We'll be using them again for sure!

read more
Christine Piggott
15:50 30 Jun 20
This company came and picked up our stuff and we didn't even notice! They were quick. We did have a scheduling issue, but they let me know what was going on and came out the next business day. They

seemed very nice on the phone.

read more
Makawana Saechao
21:52 30 Jun 20
They did a great job! I put in my order online, left my mattresses by the garage door and they picked them up within the time frame they said they would. It was a really painless process!
Nathan Horton
14:49 21 Jul 20
Awesome experience! They removed various unwanted items on the day it was scheduled to be removed. The price is good to recycle unwanted items, many things recycled for free or relatively cheap. I

left everything out front and they loaded it up and left. No interaction needed. Thank you!!!!

read more
Shawna Thieme
01:58 22 Jul 20
SBC's truck came on time to pick up a metal shed and pool demolished by a tree. The driver was friendly and gladly agreed to take other items they don't usually accept, but for a fee, was able to

forward to recycling business partners. Thanks SBC!

read more
Merlin Stafford
01:00 18 Apr 18
This is my second time using their pick up service. I biked it last night for the next day (which I was pleased to see that they had time in such short notice). They picked up everything and didn't

leave any sort of mess. Pricing is fair for what they do and will definitely use their services again when the need arises.

read more
Adriana McGrew
00:24 05 Sep 20
We recently did some small remodeling at our house and needed to get rid of our old couch, a chair, and some miscellaneous items (small fridge, vacuum, yard equipment). I researched a number of

options to dispose of these hard to recycle items, and SBC came up on top. They came to our house and picked these up after setting up an appointment the day before. It was quick, easy, and a lot more affordable then the other options around town (i.e. waste management dumpster, renting a Uhaul and taking to the dump, etc.). I will definitely be using them again if we have other big items to recycle or dispose of. Good stuff!

read more
Jonathan Zapp
22:49 30 Sep 20
I was putting off scheduling the pickup of my guest room furniture for such a long time. I thought it would be a pain and expensive. But working with SBC couldn't have been easier. I scheduled

online the evening before and they showed up right on time the next day. I should have never have procrastinated something they made so easy. I definitely recommend!

read more
Alicya Musial
03:18 13 Oct 20
SBC is great! They were able to come out the next day and the cost is very reasonable and I would recommend them to anyone and will absolutely use them again.
Smybs Shammy
23:37 13 Oct 20
We were very pleased with SBC Recycle for picking up our king mattress and box springs. Their prices were good and we thought the guy who picked up our stuff was great. It is nice to know that most

of our stuff can be recycled so there will be less in the landfill.

read more
Jill McAllister
03:55 22 Oct 20
This couldn't really be easier---- you click on the item that you want to recycle on the webpage and then pay the correct fee. You schedule a time for pick up and then they PICK IT UP. Not hard! I am

so glad that someone is properly recycling these large appliances rather than just dumping them.One note--- you are charged additional fees for harder to reach items, so if you want to save some cash, move your items to the main floor!

read more
Ingrid Parmeter
00:06 25 Nov 20
This was the most economical option for mattress disposal. The process to pay and schedule a pick up was a breeze! The delivery driver called when he was on the way. Hauled everthing off quickly

and efficiently. Thank you for providing great service.

read more
Jennifer Anderson
02:22 05 Dec 20
SBC RecyclingScott on the phones was great and gave me great information and the website. We had a pile of scrape metal that we needed to get rid of so I called. I got all the answers I needed and

set them a picture of my pile. They gave me a quote and it was so reasonable that I called and scheduled a pick up. They were very prompt and polite, and Gregg did a great job. Even wore a mask 😷. I would highly recommend this company. I liked them so much I even took them some Christmas cookies I made and made a good compliment to the owner.. thank you SBC Recycling!!

read more
bobby Black
00:54 19 Dec 20
Great service! I ordered online Sunday evening, and Monday morning they came and picked up an old refrigerator, a washer/dryer, an oven, and a microwave. I had everything sitting outside the

garage. They called saying they were on their way. Next thing I knew everything was loaded and on its way to recycling. It was so convenient! Thank you.

read more
Paige Tabor
02:11 28 Dec 20
Highly recommend! We were able to get rid of items that would have required us to rent a truck (cal king box spring, lawn mower, old grill, old rugs, etc). Next day pickup was incredibly convenient.

Super easy online process to add items; prices are affordable and upfront (no waiting for estimates). Company was friendly and responsive.

read more
I had a wonderful experience recycling the two twin box springs that we had in our garage! I am so thankful that there is a company that will pick up and recycle our items during the pandemic. They

showed up during the time window I selected and did a great job. Thank you so much!

read more
Joyful Decluttering
00:37 13 Jan 21
We used SBC Recycle's pickup service for a heavy futon mattress and a car battery from a hybrid car. Scheduling was super easy! We went with the all day window since we'd be home anyway, but it

is nice that they have an option to narrow the pickup window and only costs a little more. The overall cost was very reasonable. Greg, the driver who picked up the items, was nice and professional. We will definitely use the service again!

read more
Super easy and exactly what I needed. Gregg gave a courtesy call before heading my way so I knew when during our window to expect him. Gregg was professional, helpful, and provided great customer

service on site! Website was easy to use too. Will use them again next time I need them!

read more
Ian Palacios
19:52 18 Feb 21
I looked around for a few solutions to get rid of a mattress and SBC Recycle ended up being the easiest site to navigate and know exactly what I'd be paying before scheduling the service. I also

appreciated that they were going to be able to recycle the mattress instead of it just going straight to a dump. We also had an old washer and dryer that we were looking to get rid of and it was wonderful to be able to group that in with the pickup of the mattress for a small additional fee. The person who picked up the items gave me a call before they arrived, was friendly, and super fast in removing the items. Great experience and highly recommend!

read more
Lindsay Groves
23:48 03 Mar 21
Highly recommend this service! I've used them twice now to recycle some old beds ... the website is super easy to schedule. I just leave my items outside and they come and pick up! Super great for

someone like me who doesn't have a way to move bigger items like a mattress in my car. Price is pretty good too and I like knowing my items can be recycled and not just thrown out. 🙂

read more
I went through Metro Recycling to find a place that would pick up and recycle my queen box spring. SBC Recycle was in my area, reasonably priced, easy online transaction and flexible dates for pick

up. Check out the list of items they recycle and give them a try. I recommend SBC Recycling.

read more
Brenda Cox
02:25 03 Apr 21
I went through Metro Recycling to find a place that would pick up and recycle my queen box spring. SBC Recycle was in my area, reasonably priced, with an easy online transaction and flexible dates

for pick up. I was given an arrival time between 9am - 5pm today. Dan, the driver, was by before I arrived home at 3:30pm. Check out the list of items they recycle and give them a try. I recommend SBC Recycling.

read more
Brenda Cox
03:14 03 Apr 21
Easiest appliance recycle I've ever done. Our 20 year old stove had seen better days and it was time for it and a couple of other hard-to-recycles to go.They picked the stuff up, and they even

take those damn fluorescent tubes. I'll definitely use them again in the future.

read more
Brent Murry
23:39 12 Apr 21
I had such a great experience with SBC and would recommend to everyone. I had a king sized mattress and a couch that I needed to get rid of. I researched quite a few "junk hauling" companies in the

area, and they all sounded expensive and like more than I needed.SBC was so reasonably priced compared to other companies, and I like that they recycle the items they haul.I booked everything online on a Monday for pickup at my house the next day. I chose to do the option where they come anytime between 9a-5p, and I was pleasantly surprised to get a text about 1 hour prior to pickup from the driver.Will definitely use them again when the need arises.

read more
Lauren Garbutt
05:12 17 May 21
Awesome price! Super easy process. I went to eight plus different websites for mattress removal quotes and the lowest quote I received was over double the amount that SBC Recycle charge me. Booking

pickup on their website was user friendly and only look minutes. My mattress was picked up within a hour. I highly recommend this company for all removal needs!

read more
Andrea Alford
02:47 04 Jun 21
My usual trash collection service wanted to charge by the hour to send out a truck to pick up my old mattress and bring it to a dump. I did a Google search for mattress recycling and found SBC.The

fee for recycling, and options for pickup, were clearly stated on the website. Pickup scheduling was painless. You can choose an "any time of the desired day" pickup, or a pickup within a window for an added charge.The pick up went fine. I left my mattress leaning against the garage door in the morning (with a sign letting my neighbors know it was being picked up!), and "TADA!," it was picked up while I was out walking the dog.

read more
Stefan Jones
15:35 03 Aug 21
It was so easy to book the appointment online and they were here the very next day to pick it up! I had it set for an all day window, and the mattress was gone by 11 am! They didn't even have to

talk to me to take it away, I just left it outside my door. So convenient! Thank you! Oh, and it was super affordable! A lot less expensive than the other places I checked.

read more
Cori Mathers
00:15 28 Jul 22
The online scheduling of items to be recycled, fees, and date of pick up was easy to use. Kyle called half an hour before his arrival and came early to my house. He was very efficient and

professional. I highly recommend SBC Recycle!

read more
Georgina D
17:33 25 Oct 22
Super easy to order a pickup and see what it will cost online. Great way to recycle lots of items you don't need anymore. I've also dropped off computers and had the hard drives wiped. Nice staff and

great value that helps save our planet.

read more
Jackie Hoth
19:50 29 Jun 22
Very convenient to schedule online. I was able to pick the date I wanted, received a confirmation email, and a follow up email to let me know it has been picked up. The best part was being able to

live the items outside, not be home during the pickup, and know it was all taken care of. I also didn't have to book it out weeks in advance.

read more
Sandy Maines
00:39 08 Jul 22
I was very happy using SBC Recycling. Scheduling was easy and they were available to come when I needed which I really appreciated. Kyle was very pleasant and did his job quickly and professionally.

I would definitely recommend your company!

read more
Maria Duncan
19:34 29 Jun 22
I had someone randomly dump a water heater in our trash container and needed to get it out ASAP! SBC online scheduling was easy to use and was able to get someone out the next day!Kyle picked up

the water heater and was professional and easy going. I will be using them in the future for other things to recycle in the future.

read more
Keri Elliott
19:49 07 Jul 22
It was easy to schedule the pickup online and the driver was very good about calling when he was within 15 minutes of arriving so we could have everything ready for the pickup. The driver was very

professional and quick at getting the pickup completed.

read more
Cheney Moss
21:23 20 Jul 22
It's easy and efficient. I got a call ten minutes before Kyle arrived to pick up our old futon. He was able to carry it out from the garage, no problem.
Maria Johnson
17:11 25 Oct 22
Easy to schedule pickup and request DEQ cert for disposal of an old wood stove. Pickup was quick, Kyle was very nice and efficient! Pickup fee was reasonable and so worth it!
Holly Fasel
17:08 21 Feb 22
Pickup of our large items for recycle/trash was quick, easy, and professional all for a great price! It would have taken us a whole day to do the same thing. Great service and well worth the very

reasonable extra pick up fee.

read more
Alysha Edwards
22:41 17 Apr 23
This company was very easy to work with. I had a late minute addition and gave them a call and they worked with me to get it done. Great and easy recycling.
Tracie Hix
10:23 14 May 23
Kyle was friendly, courteous and experienced with awkward items like the treadmill and heavy computer equipment. Timely arrival and efficient pickup. Highly recommend SBC for recycling.
craig minor
14:34 16 May 23
Absolutely wonderful company to work with! I wasn't there to witness how in the heck ONE person (Kyle) was able to move two rather large/bulky/awkward appliances as I needed two people with straps,

but alas, it was just simply gone. Price was reasonable and would definitely use this service over that other "junk" place that charges an arm and a leg for just "pointing". Thanks again!

read more
Mark Wignall
20:53 16 May 23
Extremely easy and friendly. I had a slightly special instruction and they followed it, in and out, mattress gone, no worries.I have no basis for whether it's a cheap or expensive service. If you

are comfortable with the price, it's going to be an easy, simple process. No signing anything, no hassle, it just works. Do recommend.

read more
Jake Davis
05:25 18 May 23
SBC Recyling was great. Easy to schedule a pickup with clear costs. Kyle was great, couldn't ask for a better first time experience. Will definitely use their service again and recommend to friends.
Sherrie Byrnes
03:39 26 May 23
I've used SBC Recycling a couple times to remove old appliances and electronics, large and small, from my home. Easy web form to sign up for a pickup time. Clear costs for different removal

options. I've had appliances removed from inside my home, and I've left appliances outside my residence. There's a cost difference for each kind of removal pickup, and I've been pleased with the service each way. I've found the cost of this service to be less expensive than the average junk hauler service for removing old appliances.

read more
Sarah Terry
21:57 06 Jun 23
Good service. Easy to schedule, prompt response as soon as the order was submitted and both employees were friendly, personable and very efficient. I would not hesitate to use this company again.
Jim Wickwire
19:14 13 Jun 23
Kyle was pleasant and quick during the pick up! The whole process of scheduling through pick up was easy and pain-free, with next day service!
Kyle and his co-worker were on time, efficient and very courteous. This is the second time we used SBC Recycle and they exceeded expectations both times. Very reliable. Thank you, Kyle and team!
Kirby Kanada
23:31 27 Jun 23
Scheduled a pick up for the following day. Brought my appliance outside to an easy access location, and SBC came and picked it up, no contact, no conversation. They just grabbed it and left. Was

super easy, convenient and I didn't have to try to lug the wall oven myself.

read more
Nick Mauro
19:02 14 Jul 23
I can't recommend this company enough. They were closed when I called so I filled out an online order for them to pick up my old couch. Easy breezy lemon squeezy. They came the next day and picked it

up. Not as expensive as it could have been. I will definitely be using them again in the future. Thanks Kyle for the great service!

read more
Alex Hawkins
05:32 04 Jul 23
It was easy to schedule a pickup of my old mattress on the SBC website. And they were flexible about taking a couch I added on the day of pickup. I feel good about recycling as much of the items as

possible instead of having it all go to the landfill.

read more
Nathan Rudd
01:56 19 Jul 23
I was very impressed with this company. I called early one afternoon and they were able to schedule a pick up the next morning. Kyle was very professional and efficient. I plan to use them again.

Thank you.

read more
Julie Manipon
23:34 11 Aug 23
Kyle showed up bright and early with a smile on his face ready to go to work. We weren't quite ready for him but it all worked out great and he left with a smile. Love the truck colors. Very happy

with the pick up.

read more
Keith Jasmann
18:18 16 Aug 23
So grateful this company exists! I was excited to have a place that would take my very dead treadmill and my pathetic leaky refrigerator for very reasonable prices. Then I was even more excited when

I saw they would pick them up! I got a call about 20 minutes before they came and the refrigerator and treadmill were gone in moments! I would definitely use this company again without any hesitations!!!

read more
SBC Recycle came to the rescue when I needed to get rid of some old spring boxes -very easy to contact and fair rates. Keep in mind there is a fee for the truck to come pick up your mattress ($45 for

me) along with the cost in the site. I just discovered their business and am looking forward to recycle junk with them. Support small businesses!

read more
Danh Nguyen
21:30 30 Aug 23
Great service by Kyle @ SBC Recycle. Submitted my order for a mattress pickup in the morning and within a few hours, Kyle had called to tell me he was in the area and able to pick it up. Very smooth

process – Kyle and I loaded the mattress, and off he went. HIghly recommend this service.

read more
Andrew Puddifoot
23:07 20 Sep 23
Really easy to schedule and quick to deliver services, been stressing about some dumb old mattress I had around for months now and could just never get around to it but they were able to do it hassle

free and quick. Definitely would use again, whether you need a pick up or you bring it to them directly they'll take care of it good!

read more
Cy Mirasol
19:48 21 Sep 23
It was so easy to set up an account and place my order for pickup. The prices are reasonable and everything went smoothly. I scheduled a pickup date and Kyle called me when he was on his way and

was very friendly and efficient, and took everything on my list. I highly recommend working with this company to clear out recyclables at a very good price. And I do recommend Kyle. He went the extra mile.

read more
Bobbi Varnes
00:24 27 Sep 23
Read More About Electronic Recycling